DOFUS Touch Guild Focus Round 2: The Kamas Family & Fallen
Since DOFUS Touch announced the Guild Focus activity, it's the second time to highlight your guild.
As the official notes revealed, Guilds are the way to go to better enjoy DOFUS Touch. It means you can join in a group that have common interests with you. You will not only participate in dungeon runs, role-playing but also enjoy awesome benefits like access to a private chat room, houses, paddocks, use of perceptors, and exclusive guild items.
Now, it's not too late to register your guild and fill up your roster. You need to know the guilds that are looking for new and veteran players to add in their ranks. Once you are interested in the two following guilds, send an in-game whisper to their contact first.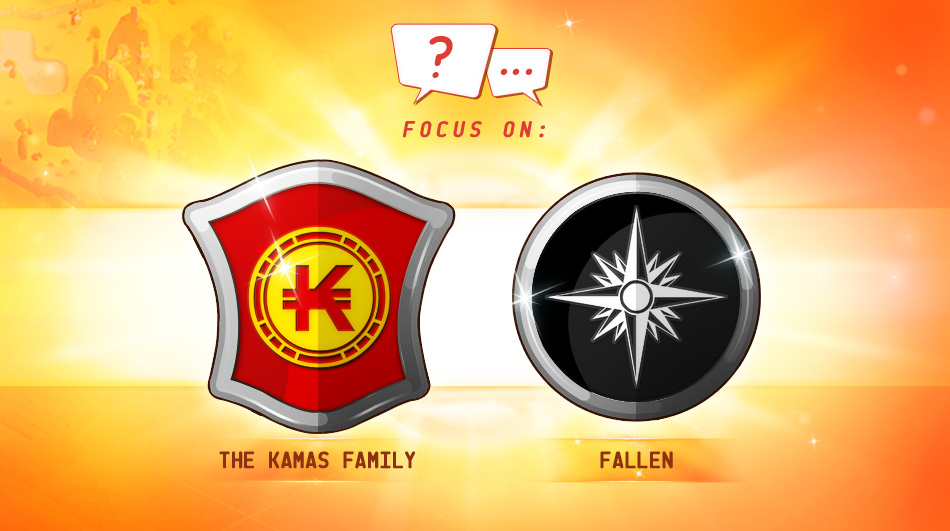 The Kamas Family (Brutas)
The Kamas Family is a clan that looking for members to join and strengthen our new clan. "We are a level 20 guild with 150 passionate members. Our guild emblem is basically the Kamas logo on a red banner. We are looking for active individuals that enjoy being on a 'familiar' environment," the clan states, "The philosophy of the clan is to help each other and become stronger together. We value cooperation, competence and sharing above all else."
If you want to join to the family, contact LeMoustache of The Kamas Family.
Fallen (Grandapan)
The Fallen Guild is looking for active, honest and loyal level 80+ players to join in the active, friendly, helpful and fun to play with family. "We do dungeon runs, challenges and also Zaap sits often. Our motto is 'Fun fun fun all the time'!"
There are five persons you can contact the guild: Blonzatic (the leader), Jerrine, Guess-who, Organic, and Roxxra-Xx.
Stay tuned at www.dofustouch-kamas.com or the official site to grab more information about Guild Focus in public service announcement.
Contact Us
24/7 Email Support
Skype ID

For Game Currency : coolyou8
Buyer Complaints :[email protected]
FeedBack
dofus touch kamas delievered the work very fast and it looks great!
mohamedtaousse
Thanks for your offer & very nice services. Best regards
flaviano
Great work! Thank you very much for completing the order so quickly. I'm satisfied with your work and I will recommend your services to everyone. Again, thank your very much
saigonstar
more +
Kindly Reminder
Possible account termination when using illegal leveling or illegally obtained gold.