DOFUS Touch Weekly Shop Update (12/19)
As the Chrismas Day is coming, DOFUS Touch is increasing special offers and discount of regular items. During the latest Grand Kwismas Sale, players can get regular items with 20% off as well as Prestige items with 10% discount before December 26. Also, the Bonus Pack is included in regular items.
Additionally, the Starter Pack is improved in the Shop, which includes a 30 day Bonus Pack, 800 Goultines, Hey Emote, Goba Vett Mount, Ornament: New Blood and Title: New Blood. All of it can be purchased for only €5.49. Seize the opportunity to enjoy these offers!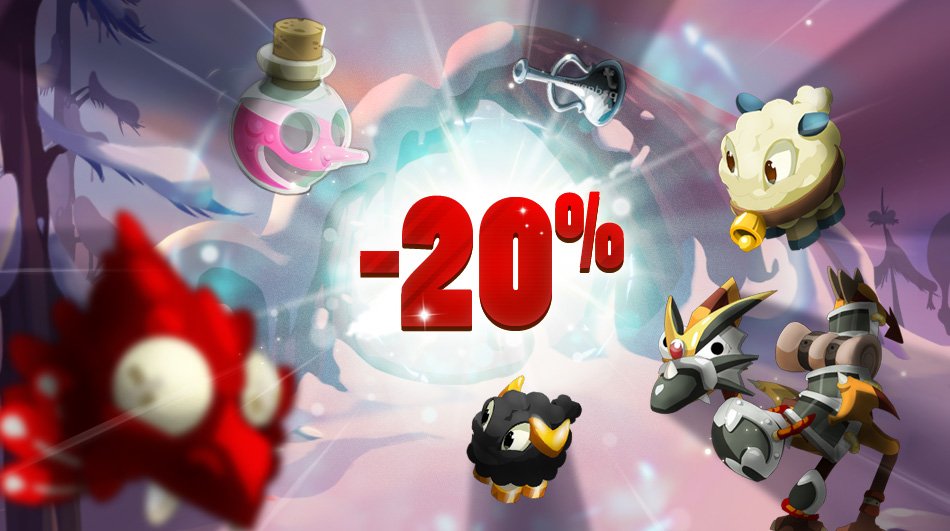 Pets
• Tubskito
• Smush
• Tofrazzle
• Pink Dragoone
• Tarzantula
• Jellufo
• Grauler
• Mischievous Squirrel
• Fosfor
• Plump Tofurby
• Sting
• Gobtubby
• Snowfoux
Mounts
• Boarhog
• Armoured Dragoturkey
• Khamelerost Dragoturkey
• Feathered Dragoturkey
• Skrot
Livitinems
• Livitinem
Sets
• Tetra
• Lemon
• Percimol
• Cicada
• Pinokio
• Spacevader
• Black Crow
• Slugly
• Solaris
• Lamechester United
• Prisoner
• Grillian
• Gadjet
• Lonne
• The Empire
• Slump
• Bzz
Tormentors
• Drop
Shigekax
• Bitter
• Almond
• Caramel
• Coco
• Orange
• Melon
• Api
• Prune
• Vanilla
• Mirabelle Plum
Special Offers Available This Weekend
Pets
• Golden Dragoone
• Pandawa Cub
• The Godfather's Gobtubby
• Croum
• Rushu's Shushu
Emotes
• Write
Mounts
• Razorbuck
Contact Us
24/7 Email Support
Skype ID

For Game Currency : coolyou8
Buyer Complaints :[email protected]
FeedBack
dofus touch kamas delievered the work very fast and it looks great!
mohamedtaousse
Thanks for your offer & very nice services. Best regards
flaviano
Great work! Thank you very much for completing the order so quickly. I'm satisfied with your work and I will recommend your services to everyone. Again, thank your very much
saigonstar
more +
Kindly Reminder
Possible account termination when using illegal leveling or illegally obtained gold.