Write Your Best Ten Tips For Incarnam In DOFUS Touch
dofustouch-kamas
Date: Jun/12/17 09:02:14
Views: 1479
There is a new contest in DOFUS Touch. It's just for novice. Players need to submit 10 commandments to help adventurers who first explore revamped Incarnam.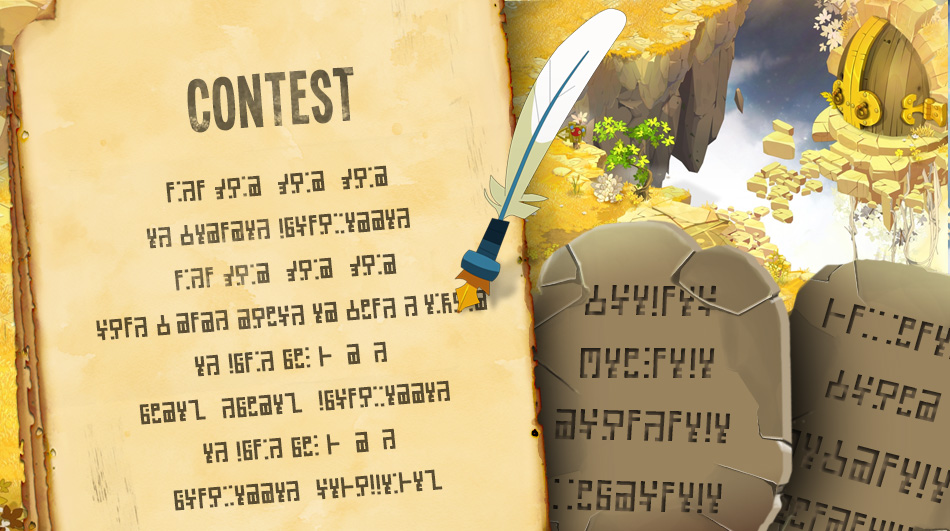 The special event is referring from Teluomaj after he learn the Incarnam's revamp. "We will have all these newcomers setting foot in Incarnam, wandering around, not knowing what to do!"
Before newcomers start their epic adventure, they can get ten golden rules that made by seasoned adventurers. In order to support newcomers starting their adventure the right way, having a pleasant Incarnam experience and avoiding past mistakes, DOFUS Touch asks veterans to provide helpful tips and offers handsomely rewards to them.
Requirements
• The commandments must provide ten positive tips in helping new adventurers in Incarnam. You can add a bit of roleplay in your writing style to add flair to your entry.
• Each participant must only submit one entry by posting it in the comments section of this news.
The contest concludes on the 19th of June 5:00 PM CEST. And developers will select three participants to win the rewards: Write emote, 30 Day Bonus Pack and Ringomontade (a ring that provides the exclusive title "The Great Gasconader").