Weekly Shop Update St. Potrick's Pack In DOFUS Touch
dofustouch-kamas
Date: Mar/20/17 09:52:40
Views: 1610
It's time to know what's new in the DOFUS Touch shop this week! Just like the past period, the shop offers some items that available for the whole week as well as special offers this week.
To celebrate the Saint Potrick's Day, DOFUS Touch adds the St. Potrick's Pack which consists of the Stroy Zemol set, Green Piwin pet, Leaf's Tormentor, Almond, Praline and Pippin Shigekax to the shop. The special pack value of 13,000 Goultines.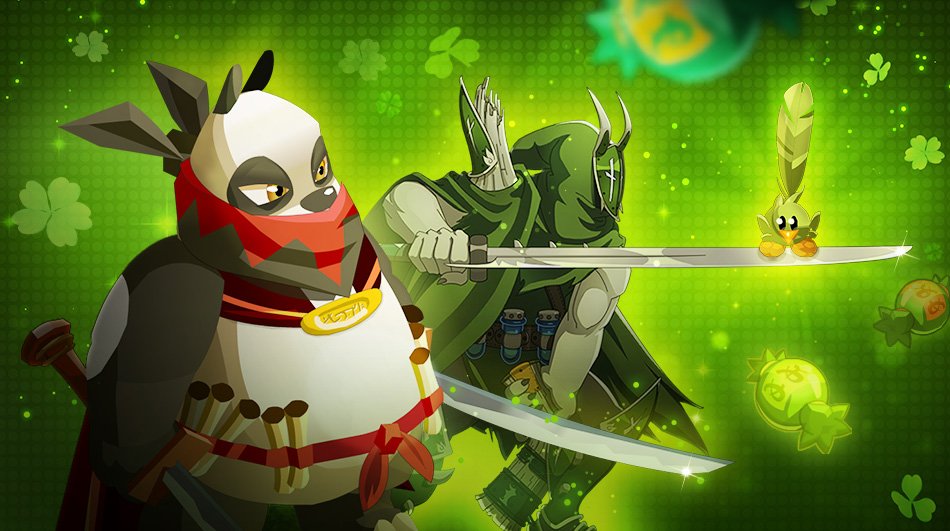 Then let's see what items are available in the whole week:
Pets
• Tofrazzle
• Angora Bow Meow
• Pink Dragoone
• Tarzantula
• Jellufo
• Grauler
• Mischievous Squirrel
• Fosfor
• Plump Tofurby
• Sting
• Gobtubby
• Croum
• Rushu's Shushu
Mounts and Petsmounts
• Boarhog
• Khamelerost Dragoturkey
Sets
• Lemon
• Percimol
• Cicada
• Pinokio
• Black Crow
• Slugly
• Solaris
• Lamechester United
• Prisoner
• Grillian
• Gadjet
• Livitinem
Shigekax
• Bitter
• Almond
• Banana
• Chocolate
• Morello Cherry
• Indigo
• Pear
• Praline
• Pippin
This week's special packs contains the Novice Pack, the Tormentor Pack and the Shigekax Pack (Bitter, Caramel, Orange, Pear and Api).
Special Offers This Weekend
Pets
• Black Dragoone
• The Godfather's Gobtubby
• Toucantankerous
Mounts
• Razorback
Finally, get items you need and start new adventure in DOFUS Touch with useful gears.