This Week Offers 30% Discount For DOFUS Touch Pets In Shop
Thursday - It's time to show what new items is on sale in shop this week! Speaking of something special this week, we have to mention DOFUS Pets in the shop.
As we mentioned in the past paper, there are various of pets for players to pick, in addition, players will have the opportunity to customize your own pets. This week, DOFUS Touch released a big promotion. From 17 February 4:00 PM UTC to 20 February 8:30 AM UTC, players who buying Pets in the Shop will get a 30% discount. It's quite a great time to complete your collection.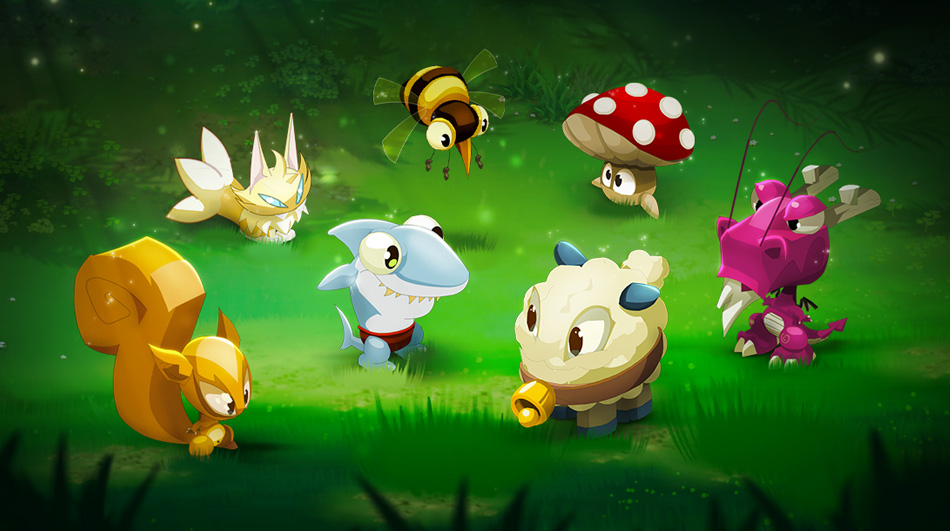 In the whole week, you can get these pets and other items:
Pets
• Tubskito

• Smush

• Tofrazzle

• Pink Dragoone

• Tarzantula

• Jellufo

• Grauler

• Mischievous Squirrel

• Fosfor

• Plump Tofurby

• Sting

• Gobtubby

• Moowitty
Mounts and Petsmounts
• Boarhog

• Khamelerost Dragoturkey
Sets
• King Pong

• Pinokio

• Spacevader

• Black Crow

• Prisoner
Shigekax
• Bitter

• Banana

• Chocolate

• Morello Cherry

• Indigo

• Pear

• Praline

• Pippin
Special Packs
• The Ninja Pack snuck into the Shop, and is available once more!

• Become another person and master the elements with the Tormentor Pack.

• Treat yourself with the Shigekax Pack (Bitter, Caramel, Orange, Pear and Api).
Moreover, there're some special offers providing to DOFUS Touch gamers this weekend:
Pet
Livitinem
Sets
• Ugo

• Slugly

• Solaris

• Lamechester United
Emote Scroll
Trust me, you won't want to miss it. Remember these items are available from February 16 to February 23.
Contact Us
24/7 Email Support
Skype ID

For Game Currency : coolyou8
Buyer Complaints :[email protected]
FeedBack
dofus touch kamas delievered the work very fast and it looks great!
mohamedtaousse
Thanks for your offer & very nice services. Best regards
flaviano
Great work! Thank you very much for completing the order so quickly. I'm satisfied with your work and I will recommend your services to everyone. Again, thank your very much
saigonstar
more +
Kindly Reminder
Possible account termination when using illegal leveling or illegally obtained gold.