Special Rewards in Dofus Touch Nicolas Ultimate Mission
dofustouch-kamas
Date: Dec/16/16 15:05:39
Views: 1646
For more than a week you have traveled on the island of Nowel and helped Nicolas Nowel rescue the children. It is now time to know if you have gained enough experience for a final mission!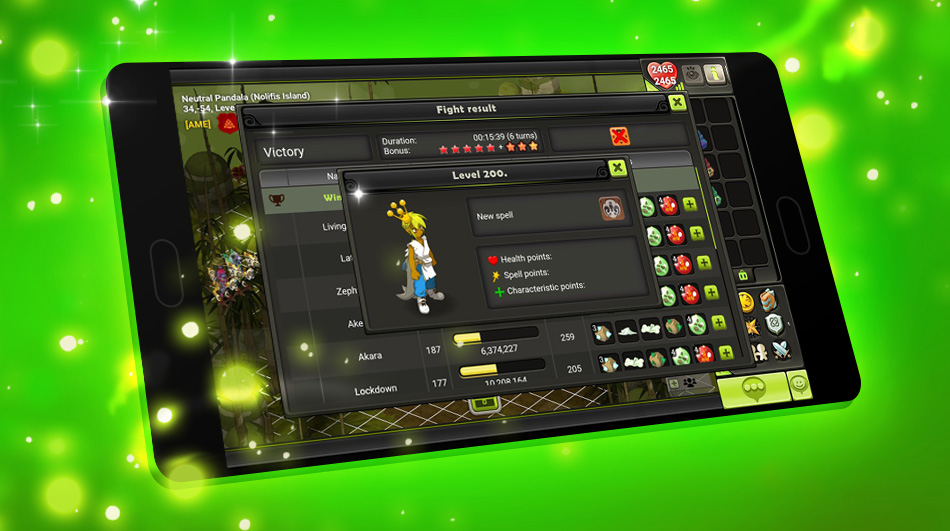 Many children have been saved since your arrival on the island and Nicolas Nowel, Patriarch Enutrof, thank you from the bottom of our hearts. He has also developed an ingenious plan to finish once and for all with the tyrants of the island and again, it requires your help.
Your mission is to kill the Sapik, Papa Nowel and Father Fwetar in a massive week in order to neutralize them for good.
Of course, Nicolas Nowel promises different rewards to all those who defeat these three bosses between Saturday 17 December at 00:01 and Sunday 25 December at 23:59 (GMT + 1):
3 Shigekax Apple (+10 prospecting for 5 fights) and 3 Shigekax Banana (+20 wisdom for 5 fights) for those who will pass the Keep Keep
An exclusive pet, the Ecumouth for those who will spend the Kennel Cave
An exclusive title for those who will spend the House of Papa Nowel: choose which one! This title will be re-used each year for the various events of Nowel in play.
These awards will be distributed during the last week of December.
Decidedly, the time is not for tourism on the island of Nowel: we wish you good luck for this new challenge!