Special Offers In DOFUS Touch Saint Ballotwine's Event
dofustouch-kamas
Date: Feb/06/17 22:12:31
Views: 1478
Yesterday, a Saint Ballotwine's event was announced by DOFUS Touch official site. This event has a topic about true love and it will start from February 9th to the 16th. Here you'll be seeing la vie en rose and Gobballs of a similar rosy hue.
During the event, the World of Twelve will whisper soft words to you in the hollow of the ear to tell you how much it loves you. It would be as empty as the inside of a Iop's head once lost you. It'll praise your adventurous skills, your impeccable taste in sets, your confidence when you cast spells, your haircut, or even your dizzying curves. To sum up,, it will all be about devouring you with its eyes like a Gobball devouring a fresh and humid lawn.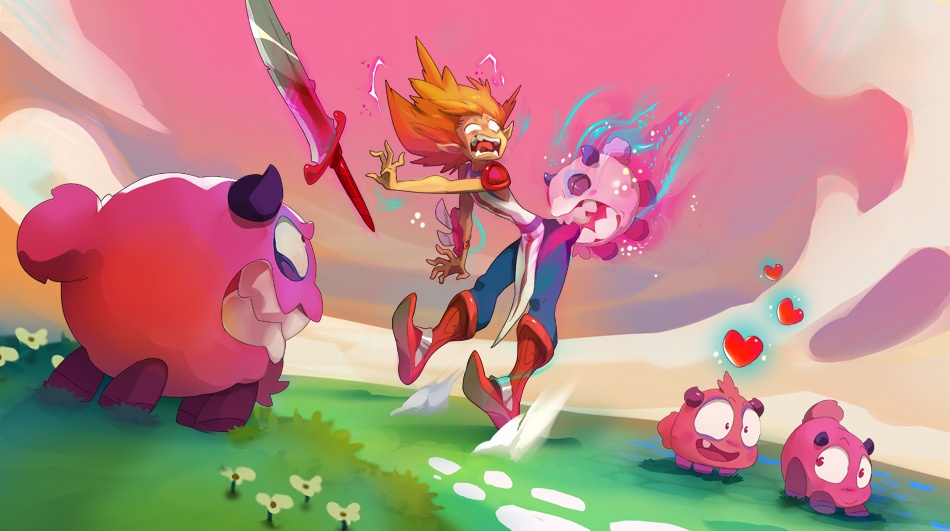 To be honest, the feast of Saint Ballotwine's is also and especially the opportunity to be covered with gifts. It's quite good since the Meridia of Luv, Duf has breathed the warm breath of love across the land, beyond the Crackler Mountains, to the Cania Plains, and even the Sidimote Moors.
Additionally, there are lots of things you can enjoy after joining the event:
• Exclusive quests linked to all those Gobballs turned rosy by lovey-dovey things.

• An Almanax bonus: all characters touched by Chocrosis will see their XP gains increased by 100% during fights against monsters.

• A Love Ticket scratch card game, with lots of prizes to win each day.

• A special offer: buy one Shigekax, get one free.

• The Flames of Passion Pack will be available in the shop for 12,800 goultines (it will replace the Ninja Pack, and will remain throughout the event).
Have you been seduced by this event? Then just take part in it and enjoy all the things the site offers. By the way, once you need dofus touch kamas, visit our site to get it.