Participate The Commemoration Of Saint Potrick's Day On DOFUS Touch
dofustouch-kamas
Date: Mar/13/17 09:42:24
Views: 2058
It's time for Pandawas to drink fermented bamboo milk as Saint Potrick's Day is coming!
The goddes of Pandawas, Pandawa announced her settlement in the pantheon of the gods on the 17th of Martalo of the Year 12. To celebrate the coming of goddess, Pandawas from all over the world gather together to commemorate this festival.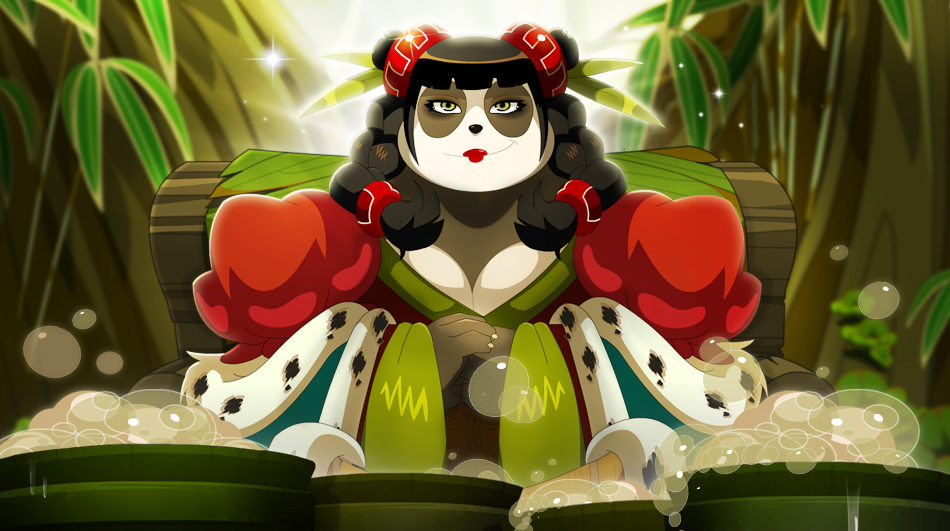 In commemoration of this annual event, DOFUS Touch host a lot of activities for players:
• A fanart contest, from 9 to 16 March 7:00 PM UTC
• A dungeon clearing event from 13 to 20 March
• A scratchcard game, with not one but two gifts to win each day, from 16 to 18 March
• Happy Hour bonus: +50% bonus XP and drop (stacks with a Bonus Pack; Professions are excluded), every 12:00 AM UTC to 6:00 AM UTC, from 17 to 19 March
• A special Saint Potrick's pack, available in the Shop from 17 March 4:00 PM UTC to 20 March 8:30 AM UTC
• As well as games on our Facebook and Twitter pages
Speaking of the Saint Potrick's Day fanart contest, to enter the contest, players need to submit their featured works. Your customized submission should contains these elements: rainbows, clovers, leprechauns, pots of gold, Pandawas, fermented bamboo milks and the color green. Remember the fanart must be of one's own creation.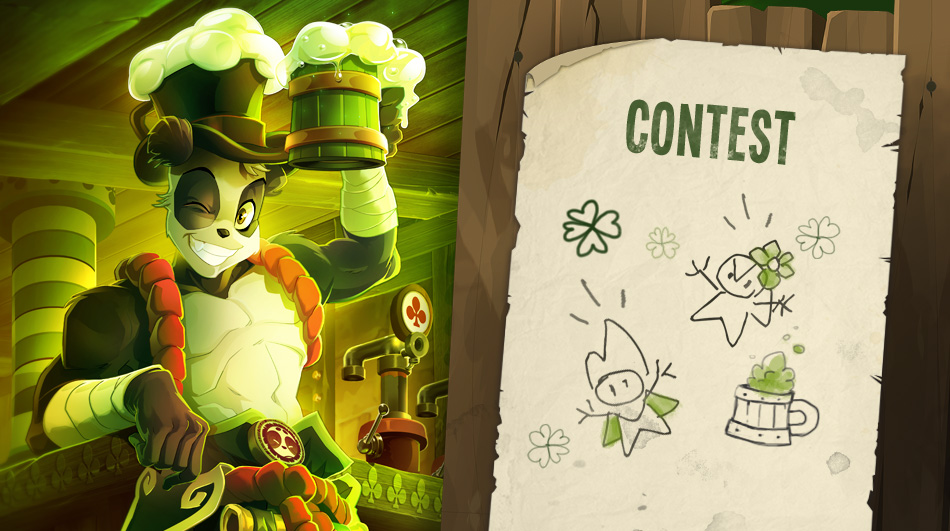 • The fanart must be matching the theme "Celebrating Saint Potrick's Day".
• You can choose to use traditional (pencil, pens) or digital (computer) methods, in black and white or coloured.
To enter, post your art in the comments section of this news. Alternatively, you can also submit your entry via Twitter using the hashtag #DOFUSTouchStPotricks and tagging @DOFUSTouch_EN.
After the contest period ends and all entries are reviewed, three winners will be awarded the following prize: Crocodyl pet and Jon Lemon set.