NHL 22: The complete guide to top player ratings and new features
dofustouch-kamas
Date: Oct/11/21 14:36:47
Views: 915
The 2021-22 NHL season will begin. The latest version of the annual EA Sports hockey championship was released on Friday. However, those who pre-order the NHL 22 X-Factor edition can start playing on Tuesday. This is an essential year for franchising because NHL 22 marks the first version of the game on a new generation of consoles (PlayStation 5 and Xbox Series X). Therefore, this may become the most realistic virtual hockey experience.In this post, we will share the complete guide to top player ratings and new features in NHL 22. This is all the other information you need to know before you start playing NHL 22.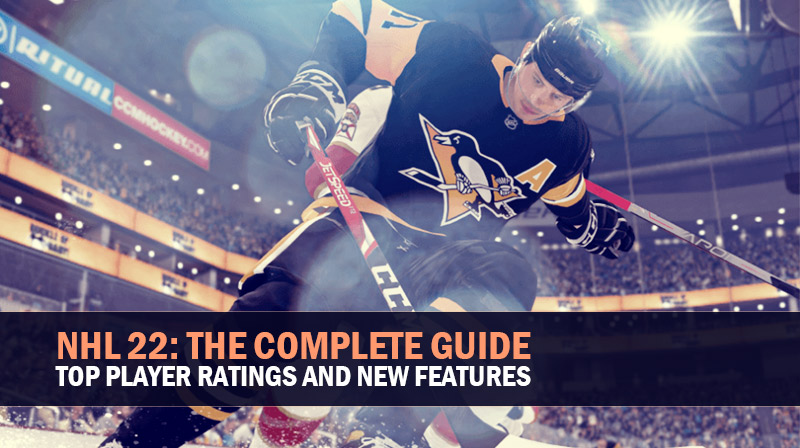 The above is a list of the best players at the beginning of the NHL 22 season. You can refer to this player and build your own best Ultimate Team. However, the prerequisite is to earn NHL 22 Coins to buy the ideal player card.
NHL 22: TOP PLAYER RATINGS
Edmonton Oilers center Connor McDavid: 95
Colorado Avalanche center Nathan MacKinnon: 93
Pittsburgh Penguins center Sidney Crosby: 93
Edmonton Oilers center Leon Draisaitl: 93
Chicago Blackhawks right winger Patrick Kane: 92
Tampa Bay Lightning defenseman Victor Hedman: 92
Tampa Bay Lightning right winger Nikita Kucherov: 92
Washington Capitals left winger Alex Ovechkin: 92
Toronto Maple Leaf's center Auston Matthews: 92
Tampa Bay Lightning goaltender Andrei Vasilevskiy: 92
Boston Bruins right winger David Pastrnak: 91
Boston Bruins left winger Brad Marchand: 91
Boston Bruins center Patrice Bergeron: 91
New York Rangers left winger Artemi Panarin: 91
Buffalo Sabres center Jack Eichel: 91
Winnipeg Jets goaltender Connor Hellebuyck: 91
NHL 22: New Features
For those looking for new game modes in NHL 22, you will not find them. Compared with last year's game, the franchise has not changed in any way, so when you load the latest version to the console, there will be a sense of familiarity.
However, EA Sports has announced improvements and upgrades to the existing modes of the game.
The most significant new feature of NHL 22 is the introduction of X-Factors, which are now part of various modes, including Ultimate Team, World of Chel, Be a Pro and Franchise. In Ultimate Team, you can add these enhanced items to the player card and upgrade them by leveling up. At the same time, you can customize players and add X-Factor abilities in World of Chel mode in NHL 22.
The same is true in Be a Pro (career mode where you need to complete challenges to gain new abilities) and Franchise (X-Factor Scouting Report will add more content to this mode).
The appearance of Chel World has been overhauled because the mode will have a redesigned center, a new social widget, and ever-changing center visual effects. This is a brand new look for one of the most popular features of the game.
In the franchise, it's worth noting that you can still start by expanding the team, even if the Seattle Kraken has been added to this year's game. This means that if you choose to participate in the extended draft, you will lead the 33rd NHL franchise.
Although these are welcome additions and upgrades, the most significant change comes from the gameplay.
NHL 22 is the first version of the NHL Series game to use the Frostbite engine, which will take the visual effects and gaming experience to another level. This engine has been used in the Madden football series for many years, and now it will also be used in the series.
There are also enhanced cue physics and augmented reality user interfaces, so this virtual version of hockey will be the most realistic. This is another step towards an experience similar to what NHL fans enjoy when watching on TV.
Therefore, as EA Sports' NHL franchise enters a new generation, this year's competition should lay the foundation for more improvements and upgrades in the future. NHL 22 seems to be very enjoyable to play, especially when you are on ice.