Join The Color Dragon Eggs Contest In DOFUS Touch
dofustouch-kamas
Date: Apr/17/17 09:57:39
Views: 2201
As Fleaster is coming, DOFUS Touch launches another Fleaster-theme event, coloring a Dragon egg! The special contest concludes on April 21st at 5:00 PM CEST.
The Dragon eggs which known as Dofus are so important as the combination of these powerful eggs will bring strength and influence equal to the Gods.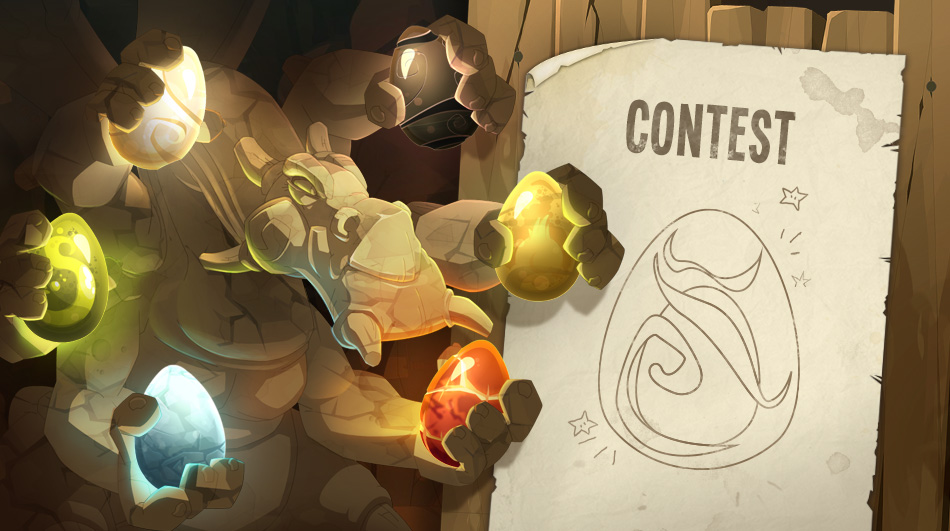 To participate the Color Dofus event, you need to download the Dofus egg template first, then use traditional (pencil, pens) or digital (computer) to give color that worthy of its power to your Dofus. You can also add a background to give additional details to your work of art.
To enter, submit your entry directly to comments section of the news after finished your EGGcelent masterpiece. Alternatively, you can also submit your entry via Twitter or using the official contest hashtag #ColorMeDOFUS and tagging @DOFUSTouch_EN.
Finally, three prize winners will be rewarded with Dragoone pet of choice (Pink, Black or Golden) and 30 Day Bonus Pack.