Empowerment Of DOFUS Touch: Incarnam Revamp And New Feature
dofustouch-kamas
Date: Feb/08/17 01:15:44
Views: 2663
Yesterday, the DOFUS Touch developers posted a long missive to show the future of DOFUS Touch 2017.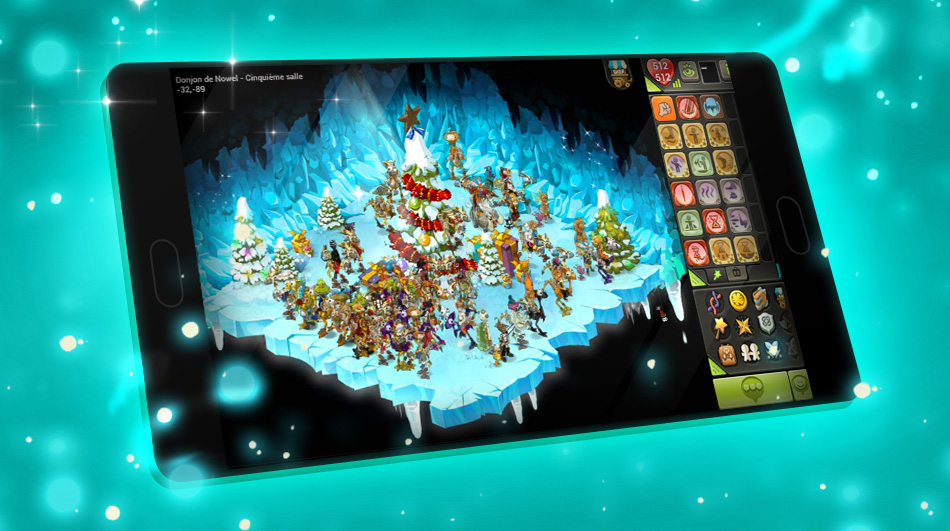 Success In The Past Period
Firstly, they summed up the past activities they launched. There are lots of events come to end, such as the holidays, meals fit for a king, parties with friends and family and Kwismas. If you have some expectations for future issues in DOFUS Touch 2017, it's good for you to post commentaries to the producers.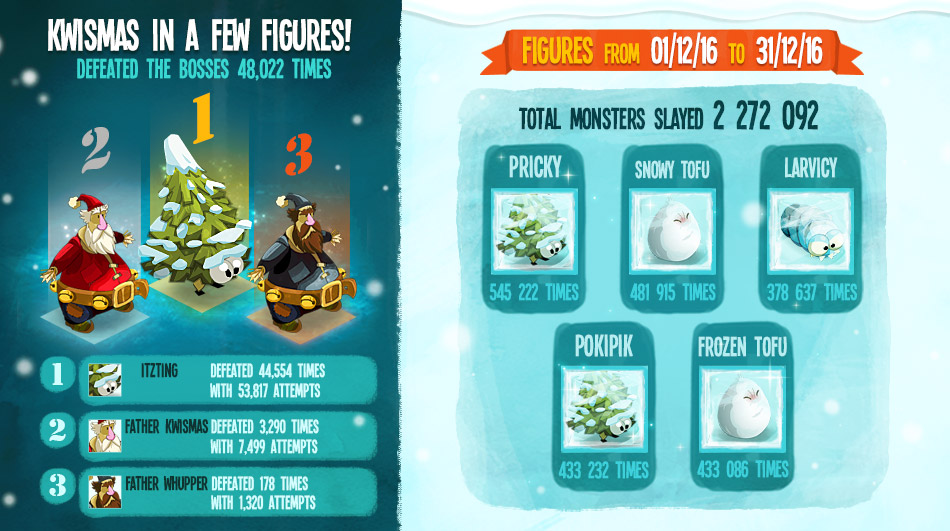 As DOFUS Touch has got over one million downloads in December with the support from Google and the Play Store (France), they present their appreciation for the outstanding performance in the Christmas games selection and in the "RPG and Strategy" category, then in the "Games" section on the Play Store. Plus, DOFUS Touch is also part of the 2016 games selection in the "Most Beautiful Games" category.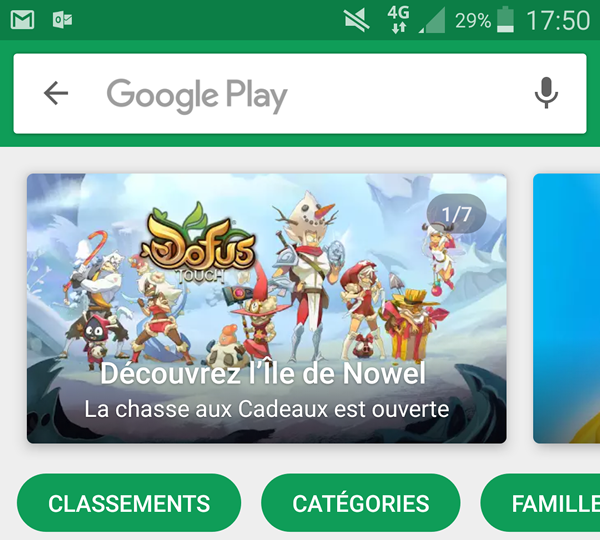 Apart from these, it's also a great success that many players wholeheartedly threw themselves into various in-game and social network events in DOFUS Touch. Even the Advent Calendar, the last-minute surprise on the official website, has been frequently used everyday.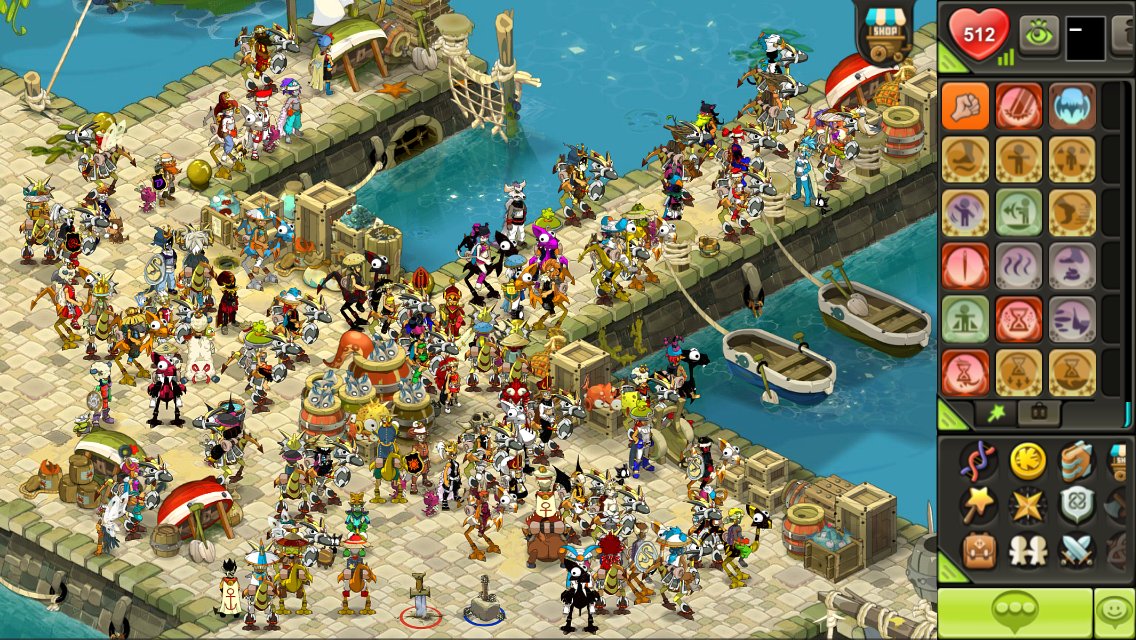 Hector Kwismas
DOFUS Touch Have Its Own Content
Next, they explained a clear development direction of DOFUS Touch, "DOFUS Touch isn't DOFUS for PC, so it won't follow the same path, instead presenting its own development and selection of updates." There are no plan for addition of the Eliotropes & Huppermages, the class revamps, the hunts and etc. Of course, they won't prohibit ourselves from reusing PC-based content if it proves to be beneficial for DOFUS Touch, such as the professions revamp, which could be perfectly adapted to a mobile format. It would require a lot of time to add as much content as possible. After all, it would be a considerable project.
There are some unique content in DOFUS Touch. For instance, Incarnam Revamp and new features. As we mentioned before, more DOFUS Touch content will be found in Gamakna, and the DOFUS Touch team has gotten bigger with the arrival of a game designer, Sat, and a developer, Bob. These two reinforcements will help cut DOFUS Touch loose from its big brother, DOFUS for PC, in the first half of 2017.
1. Different Incarnam Revamp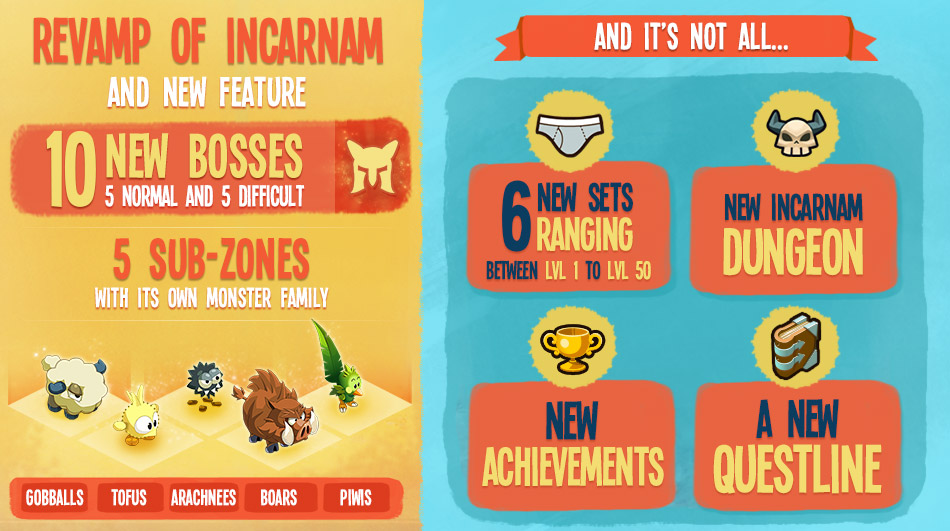 As Kokillette announced in Gamakna, Incarnam, the beginners' zone, is going to be completely overhauled in order to offer a better game experience, adapted to new players and the mobile format.
"We think that getting to know the game would be more interesting if more time was spent in Incarnam. Incarnam is going to become a zone which can be used during the first 40 levels or so, but which will be slightly smaller.
To organize this change, there will be various sub-zones. There will be five of them, and each will have its own bestiary. We've chosen mostly emblematic monsters, which will therefore include Gobballs, Tofus, Arachnees, Piwis and Boars. The Incarnam dungeon will be overhauled to match this bestiary.
Each of these sub-zones will have an arena." Sat said.
Notably, this revamp will be markedly different from the one offered on the PC version. Furthermore, it will also introduce a new feature to DOFUS Touch: Arenas!
2. New Feature - Arenas


"Arena" is a placeholder name and must not be confused with the arenas of Bonta and Brakmar. If you are a member of DOFUS Touch community, then you'll have the opportunity to decide the name of this latest feature.
Sat explained that Arenas are a new way of progressing in DOFUS Touch, complementing the dungeons. The aim is to offer an alternative for players who wish to play regularly, but who don't have a lot of time or who aren't always online at the same time as their friends.
"The arena concept is similar to that of dungeons. You'll be equipped with a badge box (equivalent to a bunch of keys) containing all the badges necessary to enter the arenas. In exchange for a copy of the badge which matches an arena, you'll be able to enter it to confront a boss.
Each arena has two types of bosses, each representing a difficulty level. You can enter each arena in normal or difficult mode. We want each of them to be feasible for lone players, but for it to also be possible for a group of friends to have fun as well.
As a reward for defeating arena bosses in difficult mode, it will be possible to receive equipment.
We want to let you freely enjoy this new content. The badge box offered will be filled every day, in order to replace used badges. For players wishing to use more than one badge per day, it will be possible to speed up the refilling of badges via the Shop, using kamas or Goultines.
However, this project is ambitious; such a feature is slow to implement, and it will therefore be produced progressively. We've decided to start with the beginning of the game in order to entice new players into continuing their adventure alongside older players."
In the last of the missive, it's the question/answer portion. Lots of explanation of players' doubt were posted there. (Click here to see more.)