Earn The Favor Of Bworkette In DOFUS Touch Contest
dofustouch-kamas
Date: Feb/09/17 01:09:14
Views: 1408
From now to February 15, there are a love themed contest for our players to participate in. Interestingly, to complete the mission, you neeed to write the lovely Bworkette a love letter to express your affection to her.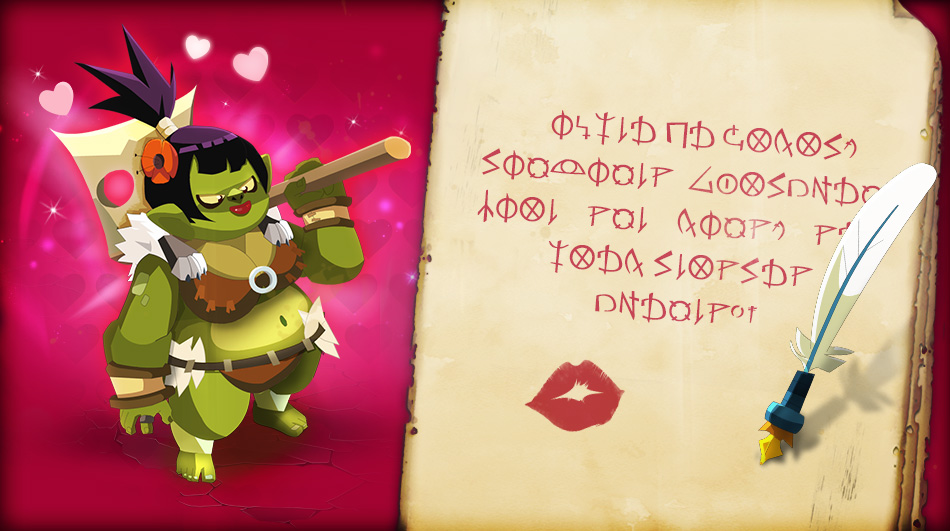 After Cupid aim his arrow straight at your heart to the exquisite Bworkette, you are falling love with the cute girl, so write a love letter that perfumed with passion to profess your tried and true, the all-reliable and fiery confession to her!
Once participate in the love letter event, you will get a chance to get the blunt side of Bworkette's axe. To earn Bworkette's favor with a blazing prize, craft your confession.
The Writing Requirements
The letter must be matching the theme "Love letter to Bworkette".
The letter must be 200 words or less.
The letter must adhere to the Forum Rules.
Remember that each participant must only submit one letter by posting it in the official site comments section of this news.
To be honest, the competition is fierce as there will be three authors getting rewards which consists of Flame's Tormentor and Write Emote.
Time: From now to the 15th of February 5:00 PM. Choose your own style of the love letter to Bworkette!