DOFUS Touch Weekly Shop Update (5/11)
dofustouch-kamas
Date: May/12/17 08:54:20
Views: 1772
DOFUS Touch Shop updates again! This week we have Glitter like gold that value of 9,000 Goultines with the Hax Or Set in shop. Has the gold set caught your attention? Plus, players can experience the updates in Bonus Packs now! Buy what you want in the Shop now!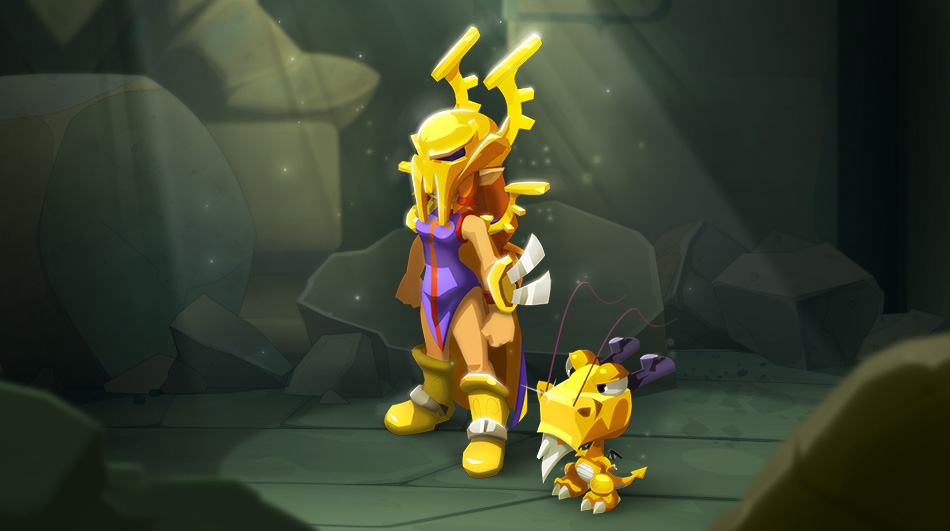 Pets
• Tofrazzle
• Pink Dragoone
• Tarzantula
• Jellufo
• Grauler
• Mischievous Squirrel
• Fosfor
• Pandawa Cub
• Moowitty
Mounts and Petsmounts
• Boarhog
• Khamelerost Dragoturkey
Sets
• Tetra
• King Pong
• Pinokio
• Spacevader
• Black Crow
• Slugly
• Solaris
• Prisoner
• Lonne
• The Empire
• Slump
• Bzz
• Hax Or
Shigekax
• Bitter
• Banana
• Chocolate
• Morello Cherry
• Indigo
• Pear
• Praline
• Pippin
Special Packs Available This Week
The special pack is back to the general state including the Mimisymbic Pack, the Novice Pack, the Ninja Pack, the Tormentor Pack and the Shigekax Pack.
Furthermore, you can gain +150% XP (combat and professions) and +150% chance of getting loot from the upgraded Bonus Pack. Luckily, DOFUS Touch now offers 10% off for the 30 Day Bonus Pack. Now get it with 3,060 Goultines!