DOFUS Touch Weekly Shop Update (4/13)
dofustouch-kamas
Date: Apr/14/17 13:28:50
Views: 1865
Thursday is coming again! So, it's time to see what's new in the DOFUS Touch shop. You'll find eggs and the Fleaster Pack this week. Not only the Black Wab set and eggstravagant are included in the shop, but also you can buy an eggcelent buddy with the Yellow Piwin pet and nibble on eggceptional sweets: Api, Prune, Caramel, and Mirabelle Plum Shigekax.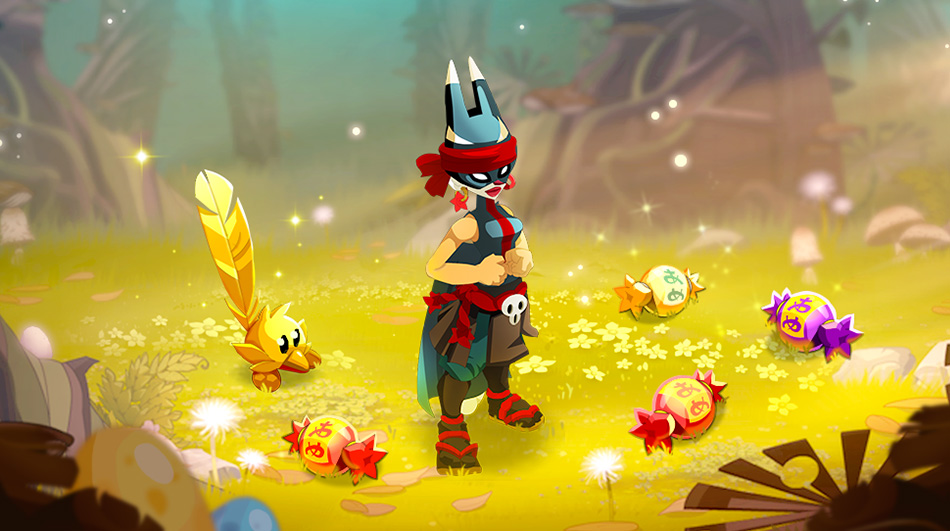 Pets
• Tofrazzle
• Angora Bow Meow
• Pink Dragoone
• Tarzantula
• Jellufo
• Grauler
• Mischievous Squirrel
• Fosfor
• Gobtubby
Mounts and Petsmounts
• Boarhog
• Khamelerost Dragoturkey
Livitinems
• Parasymbic Set
Sets
• King Pong
• Pinokio
• Spacevader
• Black Crow
• Slugly
• Solaris
• Lamechester United
• Cursed Vampire
• Prisoner
Shigekax
• Bitter
• Banana
• Chocolate
• Morello Cherry
• Indigo
• Pear
• Praline
• Pippin
This week's special packs contains the Novice Pack, the Tormentor Pack, the Ninja Pack and the Shigekax Pack (Bitter, Caramel, Orange, Pear and Api).
Special Offers This Weekend
Pets
• Black Dragoone
Emote
• Write
Those are updates we have in DOFUS Touch so far. Stay tuned to DofusTouch-Kamas for more news on DOFUS Touch and more.