DOFUS Touch: Weekly Shop Update (3/23)
dofustouch-kamas
Date: Mar/27/17 09:11:15
Views: 1762
Thursday come again! It's time to see what items have been added into DOFUS Touch Shop. You will have a chance to increase Pods capacity with the exclusive pet Bulbutting. Specially, you can get it free once you buy at least 6000 Goultines or kamas in shop. As an added bonus, Bulbutting mimics like a chameleon the color of your equipment.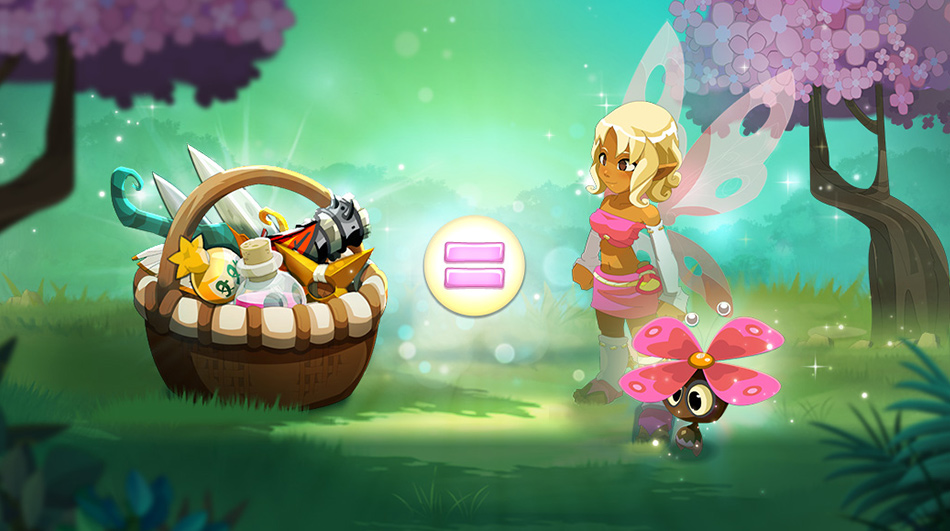 Pets
• Tofrazzle
• Pink Dragoone
• Tarzantula
• Jellufo
• Grauler
• Mischievous Squirrel
• Fosfor
• Gobtubby
Mounts and Petsmounts
• Boarhog
• Khamelerost Dragoturkey
Sets
• Tetra
• King Pong
• Pinokio
• Thunderset
• Goldobrak
• Chisp
• Iopset
• Poppinz
• Eider
• Cursed Vampyre
• Prisoner
Shigekax
• Bitter
• Almond
• Caramel
• Coco
• Orange
• Melon
• Api
• Prune
• Vanilla
• Mirabelle Plum
Except for the Novice Pack and the Tormentor Pack, DOFUS Touch add Ninja Pack as a new special pack to the shop this week.
Special Offers This Weekend
Sets
• Spacevader
• Parasymbic
Emote
• Write
As usual, these items would be removed from the Shop in the next Thursday. Hurry up! Catch what you need in time.