DOFUS Touch Rat Extermination Event
dofustouch-kamas
Date: May/30/17 09:47:20
Views: 1947
The latest Rat Extermination Event takes place in Maysial of DOFUS Touch. As the World of Twelve's weather starting to heat up, not only inhabitants being happy, but the rats from Amakna's sewers being pleasure to invade Amakna Village's land.
In order to avoid turning into a nightmare, DOFUS Touch appeal players to intervene. An expert in krade-jutsu want his former pupils the White Rat and the Black Rat help the rats to broaden the reach of his influence and control the underworld in the big cities.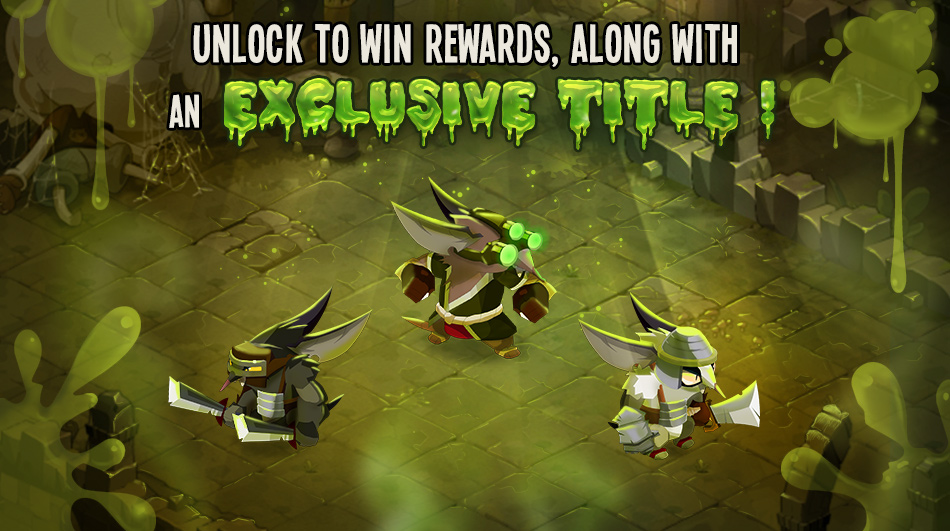 Old King Allister is counting on adventurers' help to contain this invasion and pay a "friendly visit" to the three rats. What you need to do is fighting them and their leaders then smashing their fangs in!
The Mission
The rats will invade Amakna Village from Friday, May 26th from 10:00 AM CEST until Thursday, June 1st at 9:30 AM CEST. The area do not include the zaap at -2,0, paddock maps and merchant maps.
There no doubt that players will unlock great rewards after completing the mission:
A Plunder set (which unlocks an incarnation) for those who kill at least 100 Sick Grossewer Milirats.

A Mouselet pet for those who kill at least 100 Sick Grossewer Shamans.

A Sphincter Cell Shield and an exclusive title for those who successfully clear all the Rat dungeons and defeat its boss: White Rat (Bonta Rat dungeon), Black Rat (Brakmar Rat dungeon) and Sphincter Cell (Amakna Castle Rat dungeon).
Other Tips
You'll have to keep note of the number you've killed since there won't be a counter for the Milirats and Shamans.

You can choose to kill these rats in Amakna Village or in any other game zone in which they are present.

Grossewer Shamans are not included, only the "sick" version will count towards your total.
Notably, the rewards will be inserted to your account from June 5th onwards instead of being dropped by the monsters.