DOFUS Touch Event: Spending Summer In Incarnam
dofustouch-kamas
Date: Jun/28/17 16:58:02
Views: 1612
The summer is coming! In order to celebrate the summer, DOFUS Touch launch a contest that allows players to record the "Summer in Incarnam" for the Meridia of Heat Gurvamon by posting a fanart. The contest concludes on July 9th 11:59 PM CEST.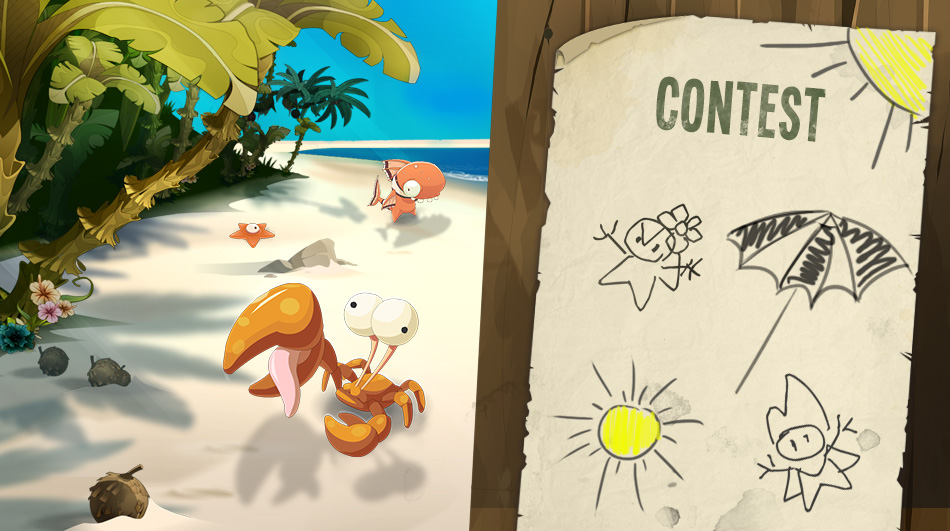 You can add some summer elements to your fanart: Incarnam's monsters, shades, tanning oil, hammock, watermelon, ice cream, swimwear, etc. You can choose to use traditional (pencil, pens) or digital (computer) methods, in black and white or coloured.
Submit your fanart either by posting your art in the comments section of this news or posting your art on Twitter, using the hashtag #IncarnamSummer and tagging @DOFUSTouch_EN.
There will be three winners being rewarded with a new emote Paint, a pet of your choice: Mekrab, Grauler or El Scarador and 2 pieces of Mimisymbics.