DOFUS Touch: A Rollback On All The Servers
dofustouch-kamas
Date: Jan/10/17 13:22:42
Views: 1825
As we mentioned in the recent news, DOFUS Touch announced that they will make some modifications in the game economy this week since economy of servers has been heavily impacted by fraudsters who produced too much fraudulent kamas in circulation.
The economy of DOFUS Touch is too complex for the producers to punish fraudsters who are already in the wild as kamas can not be withdrawn from buyers. To avoid more disruptions of shop in the game and the Auction House, DOFUS Touch decided to perform a rollback on all the servers to ensure the stability of the servers.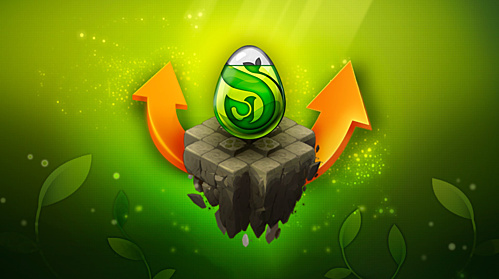 Some Purchases Remain Blocked
• DOFUS Touch are correctting the problem, meanwhile, some purchases remain blocked in the shop and in the Auction House.
• Purchases of Bonus Packs made in kamas between Thursday January 5th and Monday January 9th at 12:45 will be canceled this afternoon.
• All purchases made in goultines in the shop between Thursday January 5 and Monday January 9 at 12:45 will be refunded by tomorrow in goultines.
The Compensation
• 4 days bonus + 50% xp and drop from Thursday 12th January at 00H01 to Sunday 15th January at 23H59 (GMT + 1).
• The scratch game of La Galette des Was will be available again from Thursday January 12th to Sunday January 15th with new gifts to be won compared to the previous edition.
• Nowel Island will be available one more week, until January 19.
Because the producers are unable to isolate the victims of fraudsters with precision, they made some indicators to help themselves. To compensate for the loss of players' time, there are lots of measures will be taken:
• 4 days bonus 100% XP and DROP + 25% crafts for all.
• 10 shoots of Tanfouguite for all the players connected between Thursday 16H00 and Monday morning 12h45, to be exchanged in the temple Xelor of Amakna (coordinates 3.1).
• For players connected between Thursday 16:00 and Monday morning 12:45 and having lost bonus pack days, they will return you the equivalent of lost time.
• Players who have made purchases in goultines over the same period will get the purchases in goultines back. Notably, the purchased items will not be recreated again.
Anyway, this solution can satisfy nobody, but the producers states that it seems the fairest and the "least worst" for players. Additionally, yoday is the last day of our kamas promotion you can buy cheap Dofus Touch Kamas with 3% discount by using coupon code "GOLD-BCW25".